HOW CAN WE HELP YOU?
At ShieldCase, we value your time and we are here to service all of your needs. We are dedicated to providing our customers with as many resources as possible, including FAQs, and additional help and support.
Please see our FAQ list below. If you have any additional questions you do not see below, please drop us a note at support@shieldcase.com and someone from our customer care team will be happy to assist.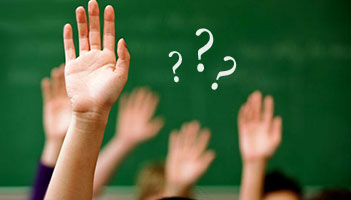 What forms of payment do you accept?
We are happy to accept all major credit and debit cards including, Visa, Mastercard, Discover, and American Express.
We are also now accept ApplePay as a form of payment.
Do you charge shipping and sales tax?
We charge a standard shipping fee of $2.99 for each processed order.
We charge Milwaukee County Wisconsin sales tax of 5.5%.
There are no additional taxes, surcharges or fees added to any orders.
My order was processed but never shipped. What should I do?
We are deeply sorry if this issue has occurred and will work diligently to identify, and rectify the issue.
Please contact our customer care support team, and they will escalate your claim to our fulfillment team to get this issue handled right away.
Do you offer phone support to speak to someone regarding my purchase or account?
At this time, our primary contact method is via email support@Shieldcase.com. This method allows our team to handle multiple contact submissions without inconveniencing
the customers with longer hold times. Rest assured, we are very responsive and your support is our top priority.
How Should I clean my case?
We recommend using the super soft, aerospace-grade fabric wipes iCloth Lens and Screen Cleaner Wipes [30 PACK] if you are looking for a great screen cleaner that is useful for mobile devices.
Otherwise, we recommend using a soft damp cloth, with non harmful chemicals to help keep your device clean.
Please remember wiping your screen against hard towels, or surfaces may scratch and damage your screen.
Do you ship internationally?
Currently, we only offer shipping to customers in the United States.
As we continue to grow, we will consider expanding our products and services to additional countries and destinations.
My promotional code is not working. What should I do?
If you have a invalid promotional code, please contact our support team at support@shieldcase.com and someone from our customer care team will be sure to assist you right away.
Please note, promotional codes change and expire to protect the integrity of our customers and our company.
Can I apply promotional codes to discounted items?
We are proud to accept and honor all promotional codes on any of the products we offer.
I've submitted a email to support but received no response?
Please be sure to check your junk and spam folders for messages before submitting an additional ticket. If this has already been done and you are experiencing delays, we deeply apologize for any delays in response time.
Our goal is to open and address each our customers concerns as quickly as possible. Our standard response time for submitted request to support@shieldcase.com is 24 hours during our standard business hours (9am-6pm Monday -Friday)
and (9am-2pm) on Saturday. We are closed on Sunday.
If it has been pass the standard response time outside within our business hours please contact us again so we can expedite your concern.
Thank you,
Shieldcase