You can customize your Apple Watch band with many different types of bands according to your unique style and preferences. Need a new Apple Watch Band to match your new outfit? Switch it up! Shield Case mesh Apple watch bands for the Apple Watch series are extremely useful if you're looking for something durable, comfortable and sleek design. The elegant Nike Apple Watch Band look is a perfect match for any occasion giving you the ultimate one of a kind fashion statement. These bands are compatible with  Apple Watch Series 6, SE, 5, 4, and 3 models.
The Shield Mesh Apple Watch Band is a great compliment to wear for business meetings, workouts, and party gatherings.
Sturdy Breathable Elastic Material: This apple watch replacement band available at shield case is made of the most durable elastic material. With a fine 2 color finish, this reliable Apple Watch Band has the perfect balance of style and durability. Order your new Apple Watch Band from Shield Case today!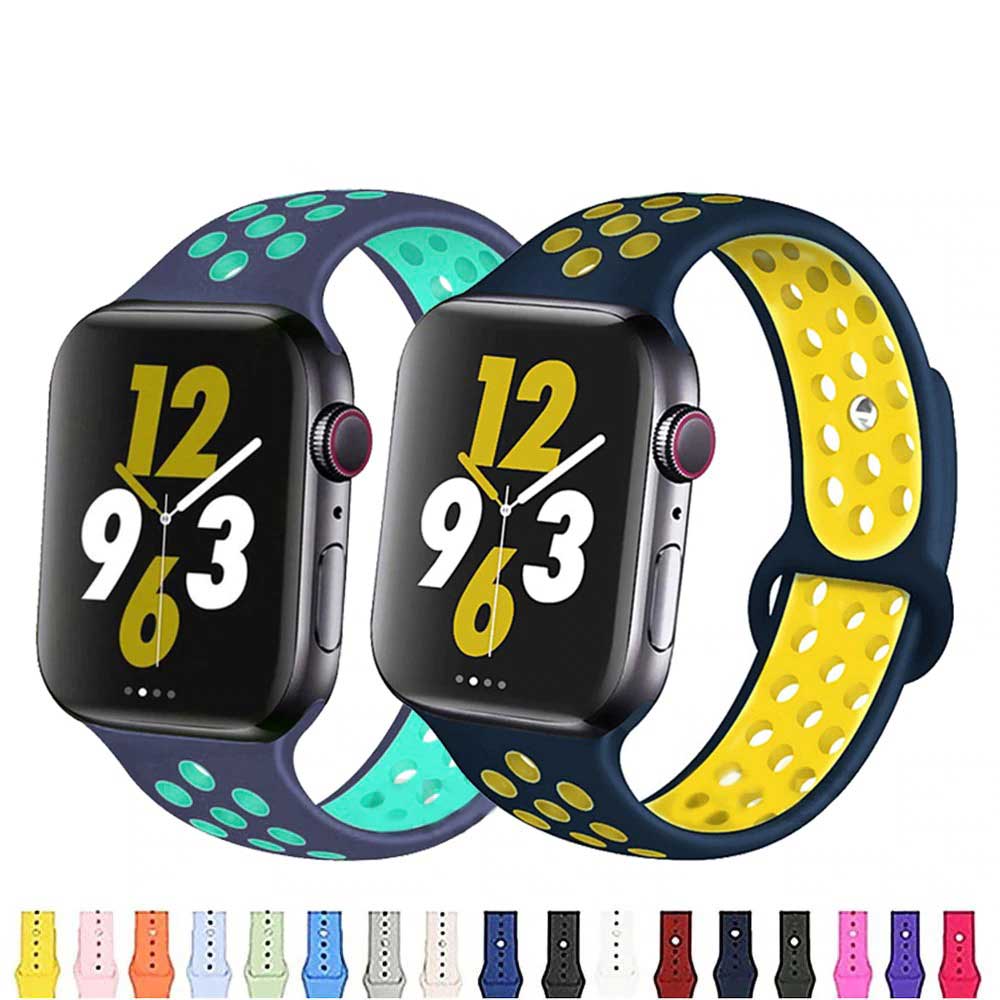 Flexible And Adjustable: A hook-and-loop fastener is quick and easy to adjust according to your wrist size.
Premium material & Security: This new style Apple Watch band has an adapter clasp, made strong and secure, giving you full confidence to participate in all activities at any time. 
CHARACTERISTICS:
Made from custom high-performance silicone.

Smooth, dense, durable, and strong, yet surprisingly soft.

The elastic air-holes sport structure design is lightweight, allowing airflow, perfect for swimming, gym workouts, climbing, hiking, and casual wear.

Compatible with Apple Watch Series 6/5/4/3, SE.