Combining a reinforced polycarbonate frame with polymer cushioning, this stylish but rugged protective iphone case with a kickstand for the iPhone 12/12 pro keeps your phone safe by absorbing shock from drops and other impacts. The adjustable metal kickstand allows you to comfortably watch movies or video-call friends in both portrait and landscape mode.
FEATURES:
MILITARY-GRADE PROTECTION: This iphone 12 pro case with kickstand is stylish but rugged, keeping  your iPhone 12/12 Pro  your phone safe by absorbing shock from drops and other accidental impacts. This military grade iphone 12 phone case,  protects your camera, front screen, and full body of your new iphone.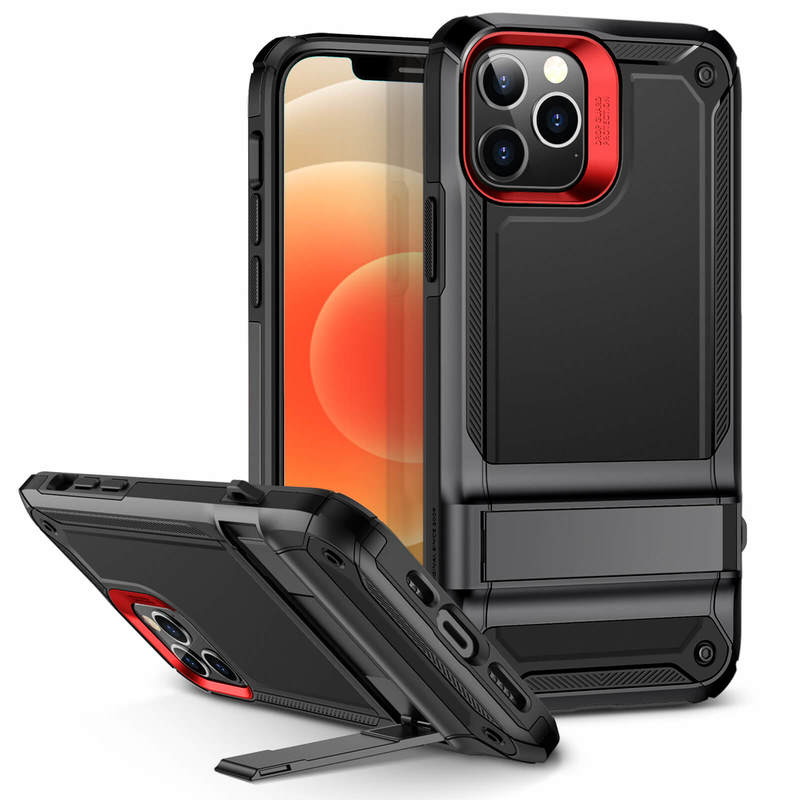 SCREEN & CAMERA PROTECTION: A raised screen bezel and drop-guard camera frame protect your phone's most fragile parts from cracks and scratches.
PRECISE CUTOUTS: Perfectly-aligned cutouts give you full access to all ports, speakers, and buttons without having to take off your case.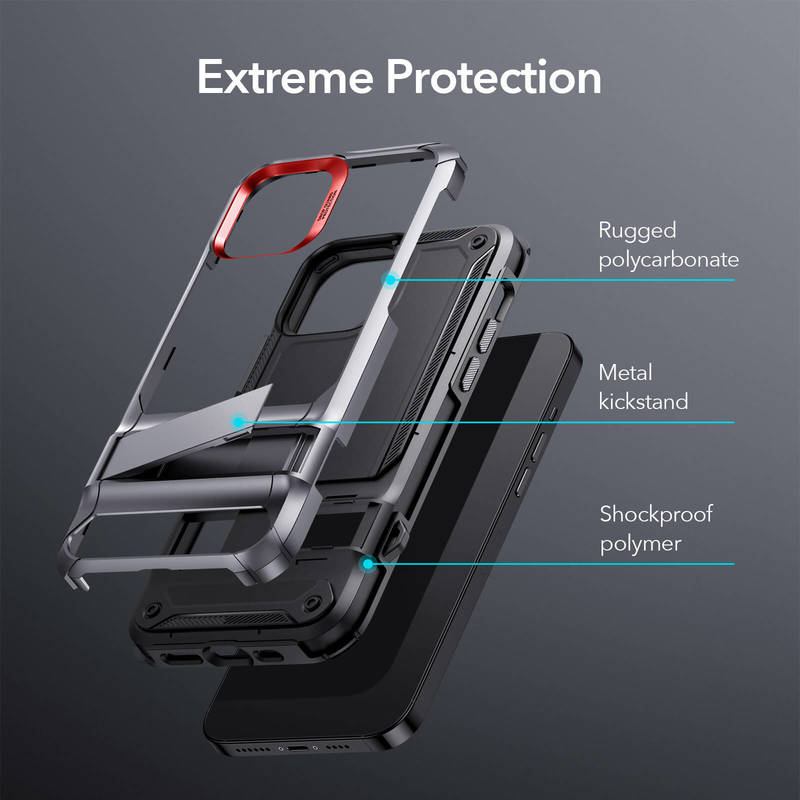 Two-Way Stand: Vertical and Horizontal Stand.
Multiple Viewing Angles: Multiple-angle support and the sturdy metal kickstand provides you with an incredible viewing experience Protective iphone Case.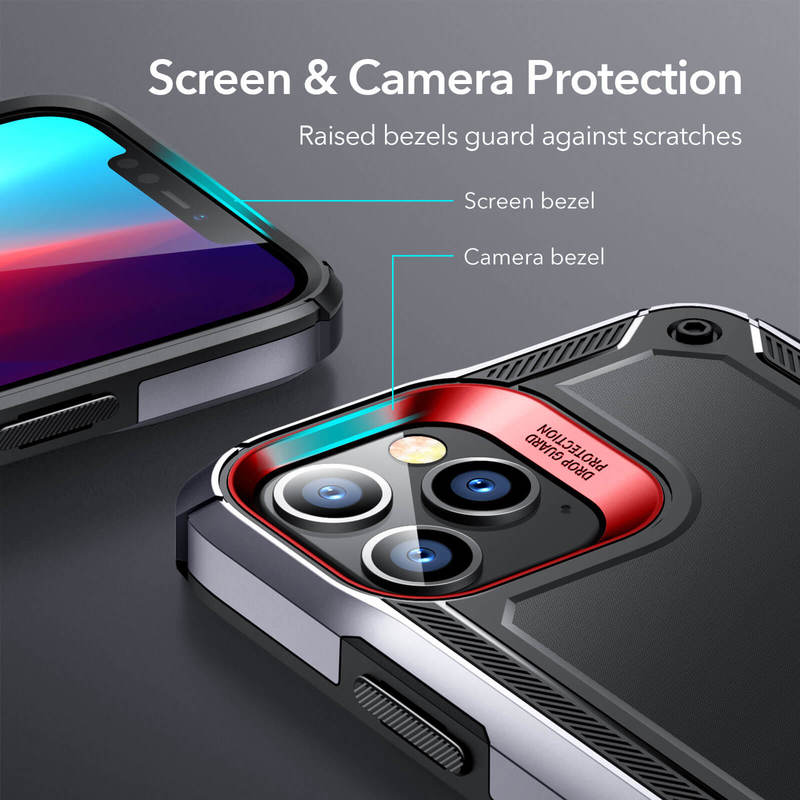 Supports Wireless Charging: No need to remove the case when using a wireless charger.
CHARACTERISTICS:
Perfectly-aligned cutouts

Screen & camera protection.

Keeps your phone safe by absorbing shock from drops and other impacts.

Military grade iphone case protection
protective iphone case
best protective iphone 12 case
kickstand iphone case